Remedium Telemedicine for Home Health Care

Remedium Telemedicine application for Home Health Care addresses the intense combination of challenges Healthcare providers face in ensuring a better quality of life for the patients. Successful disease management focuses on patient education, while providers must reduce the cost of providing quality care for an increasing patient population with complex, chronic problems. With the proper patient education, care providers can improve their patients' behaviours and help them become active participants in their own care, leading to overall improvement in health and outcomes. Remedium Home Health care telemedicine solution provides the Framework for convalescing patients at home or patients with known chronic diseases who need regular monitoring, to connect with their Healthcare providers who will have a ready access to their electronic medical record and offer consultation remotely.

Home Healthcare Telemedicine ensures continuity of care, especially to those patients who needed regular monitoring, but, are not serious enough to have a long term care in the Hospital. In exceptional cases, wherever patients are assisted by trained nurses, telemedicine enabled medical devices like BP monitor, Pulse Oximeters, Thermometer and Blood Glucose Monitor could be supplied for monitoring the patients' vitals and updating in the Medical Record regularly, to be accessed by the Consulting Doctor for better disease monitoring and ensuring better quality of care.
Home Health Care Telemedicine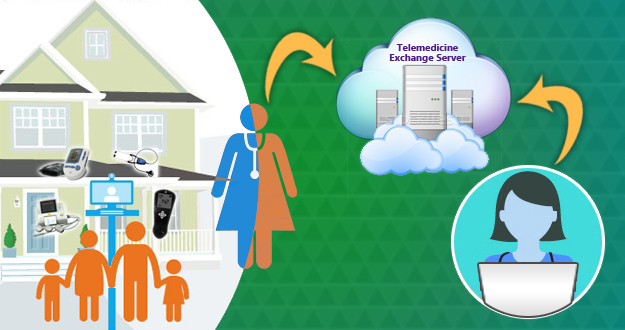 Monitoring of vitals like Temperature, BP and Glucose
Ideal for convalescing patients, Geriatric patients and patients who need regular monitoring
Electronic Medical Record availability any time, anywhere for instant consultation
Builds confidence of patients as the Doctor is accessible whenever needed
Full-fledged video consultation platform whenever needed